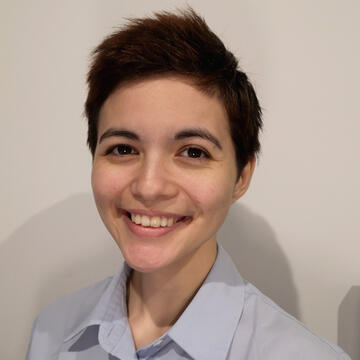 Anne-Marie Choon
Voice actor | Singer | Streamer
I'm Anne-Marie Choon, a Malaysian voice actor, singer, and streamer currently based in Victoria, Australia. I have a passion for using my voice to bring life to characters and stories. I'm most interested in providing voice work for animations, video games, and audio dramas.I love creating content that helps me share the things I love with others. I began a Youtube Channel in 2015 where I primarily sing covers, but have dabbled in songwriting in the past. I began streaming on Twitch in 2021 and continue to stream games regularly and occasionally run fundraisers.
Education
Basics of Acting - Enfiniti Academy's Performing Arts Certificate with Amsalan Doraisingam and Joanna Bessey, scholarship recipient (October 2021)

Basics of Voice - Enfiniti Academy's Performing Arts Certificate with Tria Aziz (October 2021)

VA201 - CCC with Brendan Hunter (July 2021)

Voice Acting for Animation Workshop - Enfiniti Academy with Steven Bones, Azman Zulkiply, and Na'a Murad, and Joanna Bessey (June 2021)

VA101 - CCC with Brendan Hunter (March 2021)

Acting 1: Theory and Practice - Monash University with Jane Monty Griffiths and Laura Brent (June 2020)

Bachelor of Arts - Monash University, extended major in History, minor in Spanish (October 2020)
Skills
Voice acting

Singing

Stream presenting

Ukulele

Multilingual (English, Mandarin, Spanish, Malay)
My published singing work primarily consists of my singing and ukulele playing on YouTube. My streaming work can be found on my Twitch.I am fluent in English, speak conversational Mandarin and Spanish, and know basic Malay.
Contact & Socials
For business enquiries, please contact me through the email provided.
I also have a Discord available upon request if required for project contact.
I can also be contacted via direct messaging on Twitter.
Recording specs
Rode NT1

SM6 shock mount with pop filter

Audient iD4 MKII

Audacity
Payment & Tips
If you wish to submit a payment for a completed service or tip me to support my work, please do so at the following links.